Welcome to the Best of Kotaku, where Tina I round up all of this week's best content.
Tina's off this week, so I'm going to make fun of/pay tribute to her by running this image of her amazing parking job in Sleeping Dogs. Parked vertical on the wall, like a boss. And before anyone else makes any jokes about Tina's driving, I'll have you know that she reports mad skills behind the wheel.
Onward to the Best Of of this week, starting out with a comment from the community.
---
The Best Comment From The Community
Our favorite comment of this week comes to you from CptnOblivious, a UX designer who has some thoughts about the Wii U:
This platform has more problems than changing art assets cross-platform. Nintendo is trying to make a TV-sized DS system. One thing you don't hear the game media talking about is how much this actually doesn't work when you're not standing up in front of an E3 kiosk. In my experience so far, every game I've played on the WiiU suffers from not being able to present information because it's on the screen the player isn't looking at. That, and even with the controller redesign it's nearly impossible to play a game like Arkham City when you physically have to move your entire hand constantly to press the necessary buttons.

I REFUSE to develop for this system.

I'm small time. I do UX and art pipelines primarily for Android games and the web while finishing my last year at college. I have several personal projects going in XNA and Wii homebrew. It is my UX work combined with multiple WiiU platform tests that lead to my dislike of the system - not from the standpoint of graphics capability or ease of development (both of which are fine, really). I consider the WiiU gamepad to be an ergonomic mess far beyond the somewhat forgivable 3DS and Wii Remote problems. Software problems can always be evolved and corrected as a system matures, so I expect the presentation issues to go away after a wave of games come out. Being unable to reach all the buttons at once - well, that requires an overhaul of the hardware itself.

I could be the only one, I don't know. For me, the combination of an out-of-reach resistive touchscreen and mutually exclusive hardware controls means I have no interest whatsoever in working with this system in the future - both as a developer and a gamer. Nintendo has a VERY LONG WAY to go to alleviate my concerns.
G/O Media may get a commission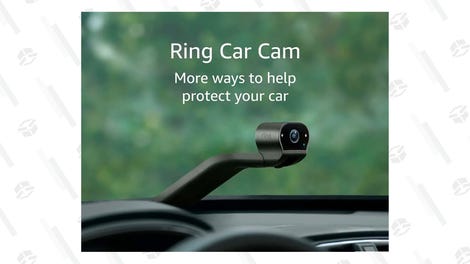 ---
Chinese internet cafes get a lot of bad press in Western media, most of which involves young people gaming for days on end and then passing... But while the cafes are seedy places, they aren't exactly bad. More »
---
Some of the most beautiful things in video games, as my colleague Patricia Hernandez noted on Friday, are the mistakes, the glitches. Some of the best surprises, however, are the ones game developers intentionally hid for us somewhere in the forests of the games we play. More »
---
The best gangster movies I've ever seen didn't come from Hollywood. They've emerged from the Hong Kong film system and make the relationships between police and lawbreakers feel more seductive and complex than most of the similarly themed films in the West. More »
---
"Innovative" is a word marketers and developers try to sell us often, but it's rare to find a game-particularly within the shooter genre-which deserves the label. More »
---
Did you feel slightly on edge when you got out of bed this morning? Like your world was just a little bit more dangerous? As you went about your day, did you have the sense that you were… hunted?
Well, that might be because IT'S MOTHER EFFIN SHARK WEEK, YO.
Shark Week is the Discovery Channel's... More »
---
So much for Call of Duty being gaming's safely predictable 800lb gorilla.
The people making the new Black Ops II are changing multiplayer. A lot.
Adios, Killstreaks
Black Ops II is still a first-person shooter (set in the high-tech future of 2025, mind you) and players will still be able to spend... More »
---
Oh, Sleeping Dogs. Thank you for rescuing me from this slow, slow summer.
Before Square Enix/United Front Games' open-world kung-fu game, the most recent exciting game was Spec Ops: More »
---
Ask a Sega Dreamcast owner. Ask a Nintendo GameCube owner. They'll tell you something that is true: it's a pleasure to be the owner of a game console that's in last place. More »
---
Capcom's big GamesCom surprise, futuristic action game Remember Me, has one of the most fitting titles in recent memory, given the fact it was actually first unveiled last year. More »
---
Lost among this week's barrage of awesome new video games is The Last Story, a role-playing game that's slipped pretty damn far under gamers' radars considering it was designed and directed by the man who created Final Fantasy.
You might be tempted to ignore this one. More »
---
When Kobe Bryant hypothesized that the 2012 U.S. Men's Basketball Team would beat the 1992 squad-the original Dream Team-Michael Jordan just laughed. More »
---
Last week at Ubisoft, in addition to playing through a big honking naval battle in the full console version of Assassin's Creed III, I also had a chance to get my hands on its portable Vita counterpart, Assassin's Creed III: More »
---
Creating a compelling and enjoyable open world experience is more than just giving the player as much real estate technologically possible to play in. More »
---
Luke's Note: We're joined again tonight by Patrick Wyatt, a games development legend and former Blizzard executive who has played a big role in the success of games like StarCraft, Diablo and Guild Wars.
This is the second part (you can read the first instalment here) of his insider's story of the... More »
---
"Haikyo" are abandoned buildings-ruins. Last year, a couple ex-BioShock developers read an account by Gakuranman.com of exploring a haikyo. It inspired their new indie game Gone Home, a game that revolves around exploration, instead of cheap scares. More »
---
Now here's the story of a guy named Mario.
It's an old story. You've probably heard it before. Princess is lounging around, minding her own business. More »
---
Ever wonder how a Japanese game makes its way to the U.S.? What exactly does video game localization consist of? How many millions and millions of video game letters get translated from Japanese to English every year? More »
---
Who are you?
Are you a person who has a 3DS? You should think about upgrading to the 3DS XL.
Are you a person who does not have a 3DS at all? You should get one. More »
---
The line of games that started with Super Mario Bros and extends to this week's New Super Mario Bros. 2 have an unusual, innate appeal, according to the president of Nintendo, Satoru Iwata. More »
---
Here's to the world map. Here's to those goofy, disproportionate, inelegant pieces of virtual parchment that we've been exploring for the past three decades. More »
---
(Top photo by Kevork Djansezian | /Getty;)
Every so often, I get to go behind closed doors and preview games early. Well, not before signing a non-disclosure agreement and sometimes giving proof that yes, this scrappy looking kid is in fact writing for [insert name of publication.]
I got my start... More »
---
I played two PC ports of two big, exciting new games this week. One of them worked. One of them didn't.
The two big games in question were Square Enix and United Front's Hong Kong crime game Sleeping Dogs and THQ and Vigil's comic-booky fantasy game Darksiders II. More »
---