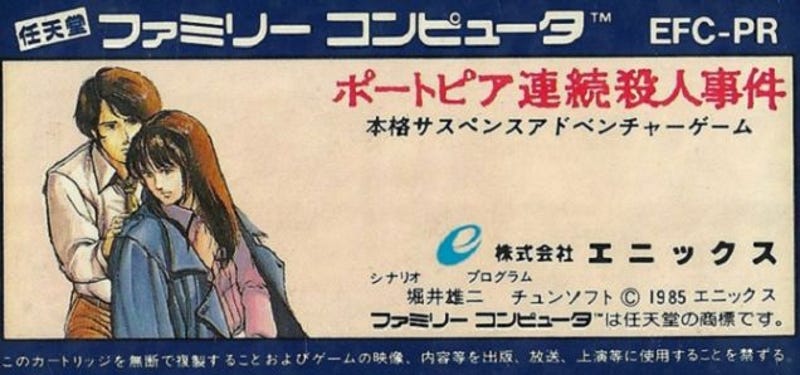 Murder, sexual innuendo, and crime mixed together in the strange adventure game known as the Portopia Serial Murder Case (Portopia Renzoku Satsujin Jiken). What was even stranger was that its principal designer was a young Yuji Horii, the man who'd go on to develop the Dragon Quest series and become a household name…
In Japan, games don't get much bigger than the Dragon Quest franchise. Recently, series creator Yuji Horii uploaded some of the first game's original design documents, providing an inside peek at its birth.
In Japan, Square Enix just announced Dragon Quest Monsters 2, a numeric sequel in its popular Dragon Quest Monsters spinoff series. As some commenters have pointed out, this is a remake of the original DQM2. The game's "general director" is Yuji Horii, and it will feature monster designs by Akira Toriyama. It's also…
In 1989, Nintendo legend Shigeru Miyamoto sat down with Dragon Quest creator Yuji Horii for an interview. The two spoke about practically everything, from game design to their latest titles (like Link to the Past) to the future, but what I found most interesting was the pair's ideas on making games about teaching.
Haruna Anno is a retro gaming idol—the young girl who loves old games. She also speaks her mind, and that's always good for an idol.
Yuji Horii has a spectacular comb-over. Something not lost on comedy program G-Tech when it had the Dragon Quest creator on to discuss DQIX.