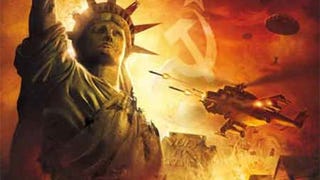 Massive Entertainment's World In Conflict is great. Provided you've got a PC, that is, because despite original announcements to the contrary, the series is not coming to consoles.
Massive Entertainment — orphaned by Vivendi Games when it became part of Activision Blizzard and dumped all those Sierra-published titles — has found a new publishing daddy in Ubisoft. The French pub has purchased the Swedish dev team and the World In Conflict property, the real-time strategy series Massive was…
If you've got the time and the resources, your console game can look pretty damn close to its DirectX10-enabled PC counterpart. This from Massive Entertainment's VP of Development Peter Sydow in an interview with Videogamers.com in which he discusses development of the PS3 and Xbox 360 versions of World In Conflict.