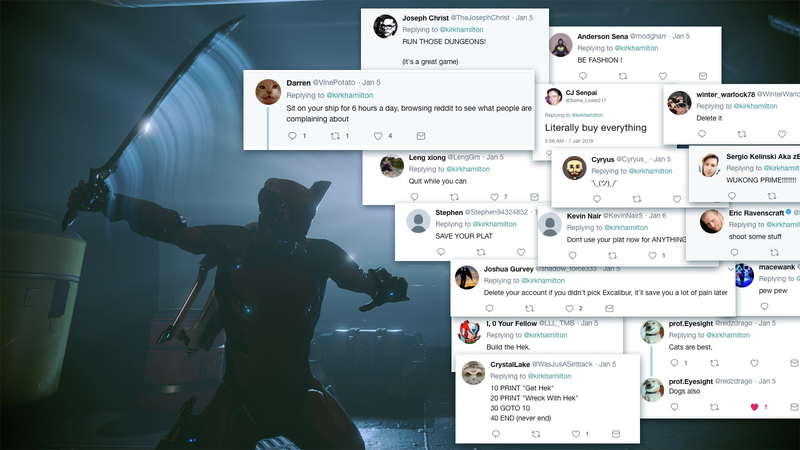 Last week I began playing Warframe, a video game about robot gymnasts who spend all their money on clothes. I blew up a few bad guys, then took one look at my extremely intimidating inventory screen and decided I needed help.

The shooter MMO Warframe recently added fishing to the assortment of activities you can spend your life grinding through. The fish are big and beautifully weird and can be turned in for various rewards. They also like to warp space and time and render themselves immune or sometimes swim through solid rock.

Before there was Destiny there was Warframe. The two games share a lot of the same elements—lots of loot, ornate costumes, and sci-fi stories that make no sense—but Warframe has something Destiny doesn't: amazing pets.

In the distant future of Warframe, you are a space ninja who has woken from a long slumber to find the solar system in disarray. Armed with a variety of exciting powers, you must fight an army of decaying clones, tech-minded science jerks, mutant freaks and other awesome enemies. The entire game is free to play, but…
In case you missed it last time, Warframe is a "cooperative 3rd-person action free-to-play game" from Digital Extremes, the team behind The Darkness II.