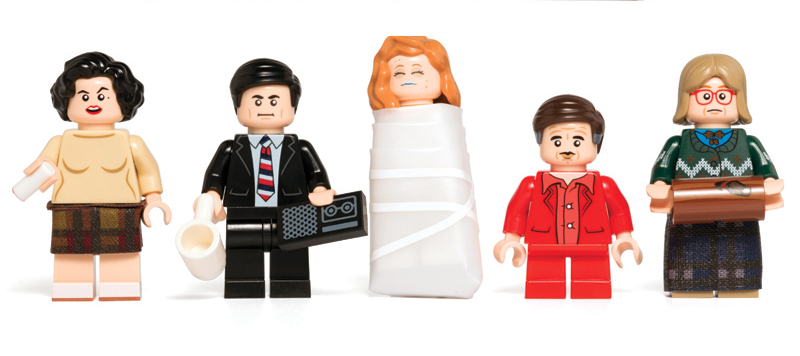 While the return of Twin Peaks to our screens next year might spark a new wave of merchandise around the classic series, I would imagine "Lego Twin Peaks" is probably somewhere on the list of things that will never happen. At least, however, we can dream what might have been with these awesome custom minifigures of…
There are writers who disown entire books after they've written them, but sometimes writers like their stories on the whole, but feel a twinge of regret over one a small (or not-so-small) detail. Here are a few decisions that the writers, in hindsight, wished they had thought through a little better.
I'd probably have panicked if back in the 80s G.I. Joes had watering cans and coffee jars as accessories instead of plasma rifles. But there are no such things in Twin Peaks, and it just makes artist Max Dalton's Twin Peaks action figure collection perfect.
The confounding open-world thriller Deadly Premonition was a lot of things to a lot of people. Some said it was bad, some said it was good, some even said it was "good-bad." It was a supreme example of idiosyncratic game design; a game that was somehow both profoundly ambitious and woefully half-baked; a haunting…
I'll confess to knowing jack shit about Twin Peaks, David Lynch's cult hilt surreal television mystery that lasted for a year but you'd think had a run twice as long as All in the Family the way people still talk about it. Anyway, someone has created an Atari 2600-style game based on the show, you can grab it for Mac…
It may not be obvious, but The Legend of Zelda: Link's Awakening was influenced by the work of director David Lynch, according to longtime series creators Takashi Tezuka and Eiji Aonuma, citing Twin Peaks as inspiration for the 1993 game.