Developer Trion Worlds has sent emails out to its subscribers warning them that accounts for its MMO Rift - which some people think is a damn fine game - have been compromised by "unauthorized intruders".
Imagine the lovechild that would emerge from the coupling of, say, Epic's Gears of War and Zynga's Adventure World. You'd get all the gritty action and polished mechanics of a AAA game buoyed by a constant stream of updates and content. Daddy's eyes and mommy's brains, so to speak. And sequels? With a back-end where…
Though no official release date had been given for the free-to-play MMORTS End of Nations, 2011 had not been ruled out for the game's launch. Developer Trion took that off the table today at the Eurogamer Expo, saying the game will in fact arrive in 2012 and not sooner.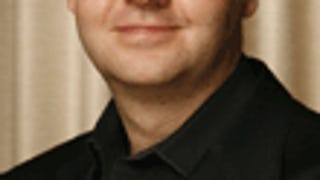 Trion CEO Lars Buttler promises that platforms like his company's will evolve the way we play online. The company recently announced some ambitious plans - to develop a persistent MMO that ties into an ongoing Sci-Fi Channel television series, to create a new fantasy MMO helmed by Might and Magic creator Jon Van…
Earlier this morning, we reported Trion World Network is teaming up with the Sci-Fi channel to create an MMO based on an upcoming show, a cool idea as the show's direction is intended to evolve depending on what players do in the game. That co-development agreement is not the only thing Trion has in the works, however.