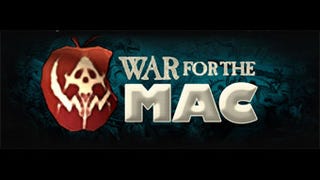 Massively-multiplayer RPG Warhammer Online just got a bit more Mac friendly, as Mythic announces the availability of the beta for the Mac version of the game.
The relentless march of DJ rhythm games continues, as TransGaming launches their new development studio with Armin van Buuren – In the Mix for the Nintendo Wii.
TransGaming has gotten back to us with a response to our story last week about Puzzle Quest iPhone randomly deleting heroes.
TransGaming and NCsoft are teaming up to bring the ultimate battle between superheroes and supervillains to the Apple Macintosh. Using TransGaming's Cider Portability engine, the City of Heroes franchise will be available for public beta testing with the release of Issue 13: Power and Responsibility later this fall,…
I don't need to be able to play Puzzle Quest: Challenge of the Warlords on anything else, okay? It's already eaten away at my life on the DS, PSP, Xbox 360, PlayStation 2, mobile phone, and PC to the point where every month I have at least one Puzzle Quest-related dream. Now TransGaming has announced their expansion…
TransGaming has just announced that they are now collaborating with Ubisoft to bring their PC games to the Mac via the Cider Portability Engine. The multi-title agreement will see Ubisoft PC titles appearing on TG's digital distribution platform GameTree Online throughout the summer and into fall alongside Windows…