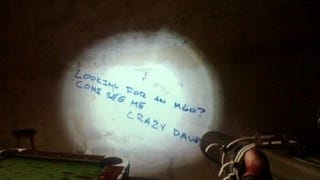 Valve's seems quite serious about releasing Left 4 Dead 2's first expansion, The Passing, this week... or, according to today's update, "soon." So it's probably high time we find out what those new game modes are.
The first downloadable episode for Valve's southern fried zombie shooter Left 4 Dead 2 didn't make its originally scheduled "late March" release. Thankfully, it looks like "The Passing" campaign will make a late April release.
A video broadcast to U.K. Xbox Live subscribers confirms suspicions that Left 4 Dead 2's "The Passing" DLC won't be available by March 31, with the date moved to a more vague "Spring." But it will cost 560 Microsoft points.
The first add-on for zombie apocalypse shooter Left 4 Dead 2 may be more expansive than Valve originally lead us to believe. A new update on the downloadable campaign "The Passing" promises new "game modes."