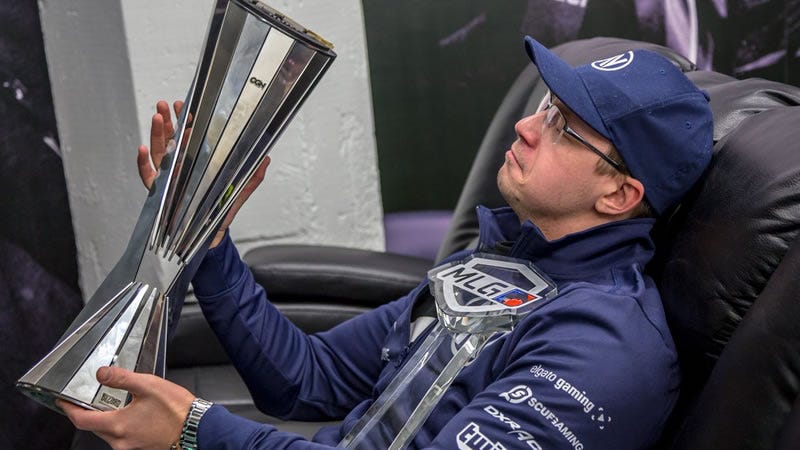 Team Liquid confirmed last night that League of Legends head coach and former Overwatch coach Dennis "INTERNETHULK" Hawelka died yesterday, at age 30.
Yiliang "Doublelift" Peng will be playing for Team Liquid for the rest of the League of Legends spring split, after a last-minute trade from Team SoloMid earlier this week. The game's all-time leader regular season kills, he'll need to start racking them up in a hurry.
After missing December's Boston Major and struggling the past few months to stay abreast of a tough European Dota 2 scene, it looked like Team Liquid might have to go through the gauntlet of European qualifying for the upcoming Kiev Major. Performing well at the StarLadder i-League StarSeries Season Three finals was…
Team Liquid should have lost to Team EnVyUs well before the game's eventual ending scoreline of 25-21. But Josh "jdm64" Marzano had other plans, including mowing down the entire enemy team as the last man standing.
Stephen 'MrGameTheory' Takowsky will be Civilization VI's first professional player. That's according to an announcement Team Liquid made yesterday stating it has signed MrGameTheory to head up their new Civilization team and was embarking on "an initiative to launch Civilization VI into the world of competitive…
When the North American League of Legends pro team Team Curse picked up Korean player Chae "Piglet" Gwang-jin last year, they thought they'd signed one of the best players in the world. Now just four months later, Piglet's coach announced that he's been replaced by a relative rookie in the starting line-up. The sudden…