Using Magic: the Gathering and its rules as base, efofecks and his friends made some pretty cool decks based on the StarCraft universe.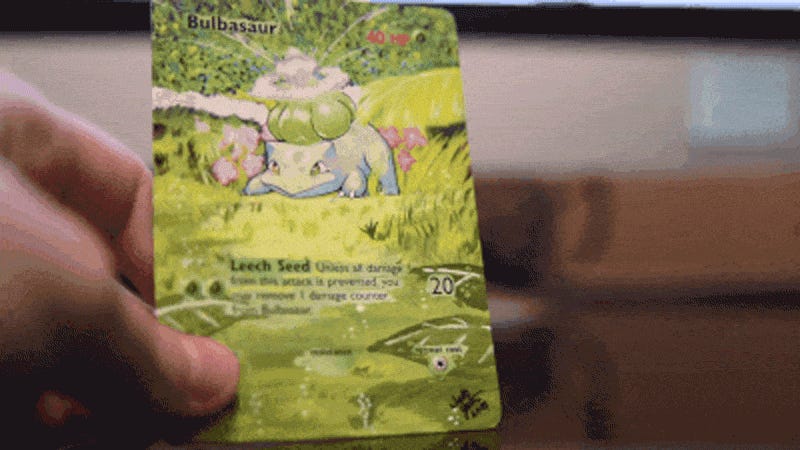 Pretty nice alternates for Pokémon cards that normally had boring plain backgrounds. Artist Lunambra extended the tiny pics on the original cards with some custom paintings.
As reported on Games in Asia (via Venture Beat) this unofficial recreation costs about 300RMB or $49. With it you get two sets of every class' card, four of every normal and legendary, and extras for the ones with multiple spawns (like good old Unleash The Hounds).
Blizzard Entertainment's upcoming digital trading card game, Hearthstone: Heroes of Warcraft, is eagerly awaited by fans all around the world. In China, the game is currently in a semi-open beta. Things aren't all sunshine and rainbows for Blizzard, however, as there are issues abound and competitors to squash.
For the past couple of years, the folks at Cryptozoic Entertainment have been making a lovely array of physical trading card, board and deck-building games, everything from the official World of Warcraft TCG to The Big Bang Theory: The Party Game. Now they're going digital with Hex: Shards of Fate, the first…
Appropriately named commenter Tengen Toppa Duck Face has a craving for video games based on collectible card games, but his experience is limited to Yu-Gi-Oh! and Pokémon. Somebody help a brother deal a fresh hand in today's Speak Up on Kotaku.