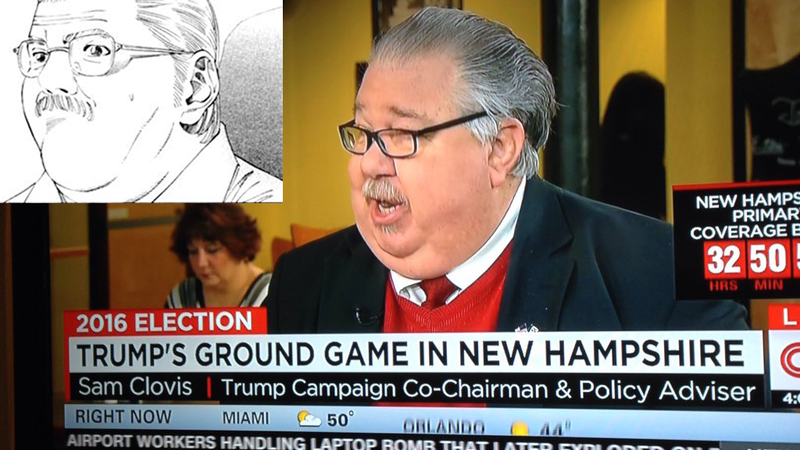 This is Sam Clovis. He is Donald Trump's political advisor. Forget what you think of Trump or his politics, this guy totally looks like the coach from iconic Japanese manga Slam Dunk.

Tomoyuki Shima, the 46 year-old editor-in-chief of Weekly Young Jump, was arrested for an alleged threat he made to a Tokyo cab driver.
Slam Dunk, first a manga and then an anime, was instrumental in popularizing basketball in Japan, as well as other parts of Asia. Students at the National Taiwan University of Arts paid tributed to the anime's opening with this brilliant shot-by-shot recreation.