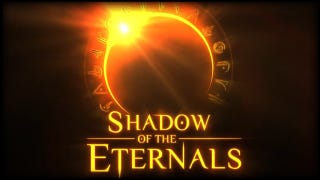 Shadow of the Eternals, the proposed spiritual successor to 2002's Eternal Darkness, fell well short of its Kickstarter funding goal for a second time. Despite a more modest target of $750,000, the project attracted less than half that amount, or $323,950.
The crowdfunding campaign for Shadow of the Eternals, a sequel to Eternal Darkness, has been suspended, says Precursor games, the studio formed from the ashes of original developer Silicon Knights. Precursor says they'll "be re-launching the Kickstarter in just a few short weeks."
Seven months after the publication of an article about the troubled development cycle of his studio's last video game, Denis Dyack is finally sharing his views on the article. Naturally, we have some thoughts about his reply.