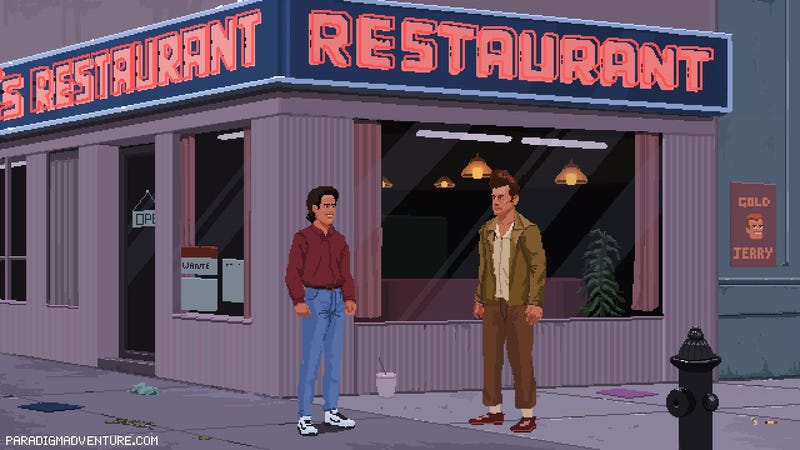 Artist Jacob Janerka, who is working on the 2D adventure game Paradigm, has also been working on something else: mock-ups of a 2D Seinfeld adventure game.
You think you've seen everything now? So has John Romero.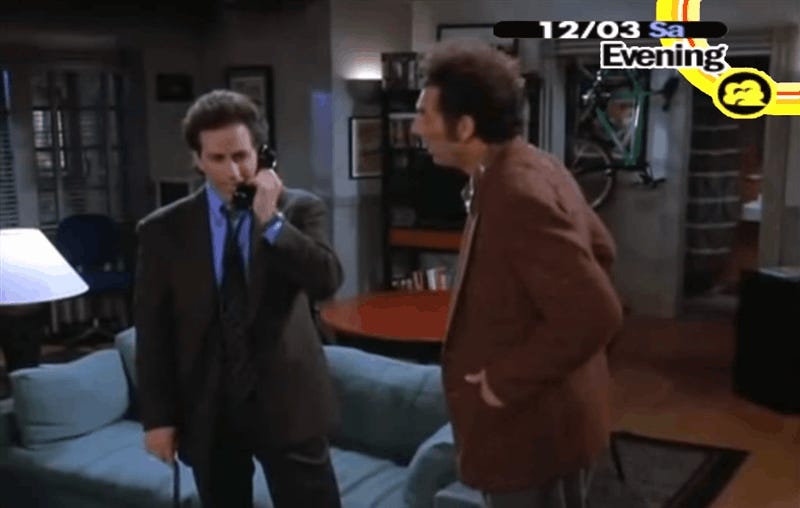 All those years watching Seinfeld, and I never noticed this, so thanks to Tim Rogers for the pic: turns out the media shelf in the background of Jerry's apartment, which is mostly full of his old VHS tapes (like Navy Seals!), is also home to a few NES games.
The formula is given, and it's worked before: Plot lines from Seinfeld with Kramer the visionary, George who just can't pull it together, Jerry and Elaine whining about everything, and Newman plotting something evil in his apartment, all squeezed into short tweets with something extra added. This time it's eSports.
Everything looks really authentic—well, except maybe Jerry's hair—in IanRoach's The Sims 4 version of the cast of Seinfeld and their places.
Like millions of hapless people around the world, you have the apartment set from Seinfeld emblazoned on your eyelids. You blink and there it is, waiting. You'll never not know what it looks like. Now, if you own an Oculus Rift headset, you can strap it onto your head and walk around it. It's almost like you're inside…
The modding community of Civilization V pumps out some of the most creative stuff day by day on Steam, and luckily you don't have to be an expert in 3D modelling to participate. Besides total conversions, graphics and interface tweaks, there are quite a few funny and unexpected addons that are worth a look.