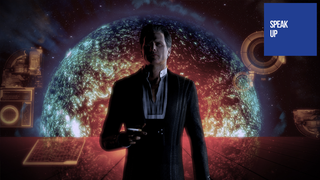 Mass Effect is a series about making tough decisions, and commenter eatplaysleepmore is really feeling it. He wants to sell his Xbox 360, but doesn't want to lose the accumulated save data for the previous two games. What should he do?
Sony gives PlayStation Plus subscribers the ability to store game saves online via the PlayStation Network with tomorrow's 3.60 system software update, allowing up to 1,000 data files to be stored on 150MB of space as long as the money keeps coming in. Check out the PlayStation Blog for more details.
NIS America's warning that the Disgaea 3 trophy patch would render previous saved games useless turns out to have been a false alarm, with multiple readers reporting that their saves work just fine.
You didn't think it was going to be that easy, did you? The folks over at PS3 Fanboy are reporting that older PlayStation 3 and PlayStation Network games patched for support of the new trophy system, which goes live with firmware 2.40 this Wednesday, will not award trophies retroactively. The system will not scan…