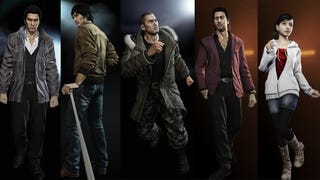 With the announcement that Yakuza 5 will feature 5 main characters in 5 major cities across Japan, and a new game engine to upgrade the outdated look of the series, Sega has released a teaser site and revealed the back story of the new chapter.
Sega is releasing a new Yakuza crime game this month in Japan. This game already has a title — Yakuza: New Chapter Black Panther. The Japanese company has another new Yakuza game. This game doesn't have a title.
Pictured here is not adult video actress Rio. That's Anzu Takizawa, who on her blog says she loves Japanese crime game Ryu Ga Gotoku (Yakuza in the West).
SEGA held a cattle call for its upcoming Yakuza game with an open audition. Women with experience as cabaret hostesses were encouraged to apply. One finalist has more experience than that. Much more.
SEGA has started holding "hostess" auditions for an upcoming Ryu Ga Gotoku (aka Yakuza) game.
SEGA isn't just looking for actual bar hostesses (or hostess "types") for an upcoming Ryu Ga Gotoku (AKA Yakuza). Oh no. SEGA is looking for night club cabaret stories.
Going on sale last February, Ryu Ga Gotoku 3 (Yakuza 3) has shipped over half a million copies in Japan. It's a hit, and SEGA is hard at work on another entry in the franchise.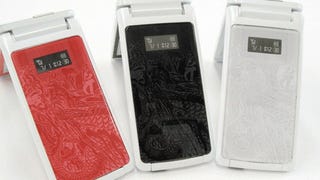 If buying Ryu Ga Gotoku 3 (Yakuza 3) isn't enough of a commitment, how about the Ryu Ga Gotoku cell phone? Japanese cell phone carrier Softbank is rolling out a Yakuza phone, SoftBank815T model, in three colors: red, black and white. The tastefully decorated clamshell is packed with game-themed icons, wallpaper and…
Oneechanbara isn't the only video game-to-movie adaptation screening at the upcoming New York Asian Film Festival. Director Takashi Miike's film Ryu Ga Gotoku, known as Yakuza in the West and Like A Dragon when literally translated, is based on the PlayStation 2 game from Sega of the very same name. It will make its…
Phew! Sure seems like Sega listens to fans. After the first Yakuza game was released with an English language dub, erasing the brilliant original Japanese one, people complained. Why not, you know, release the game with subtitles? It is called Yakuza and English dubbing, no matter how good, kills the mood! Well, that…