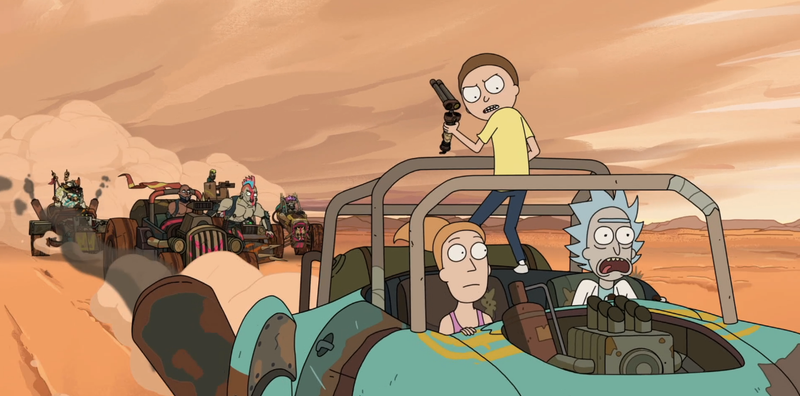 Last night's Rick and Morty wasn't the premiere, as the first episode of season 3 ran on April 1st. This is the start of the season proper, and while it wasn't as inventive as classic episodes like "Total Rickall" or "Interdimensional Cable," the confidence of the writing lets the show's characters grow without…
It's been two years since Rick and Morty season two premiered and tonight the show finally returns for its third season. Are you ready to get riggity riggity wrecked?
The mods transform Grand Theft Auto V into a bloodbath of surreal, familial dysfunction. Like the "Look Who's Purging Now" episode from season 2, but way more fucked up.