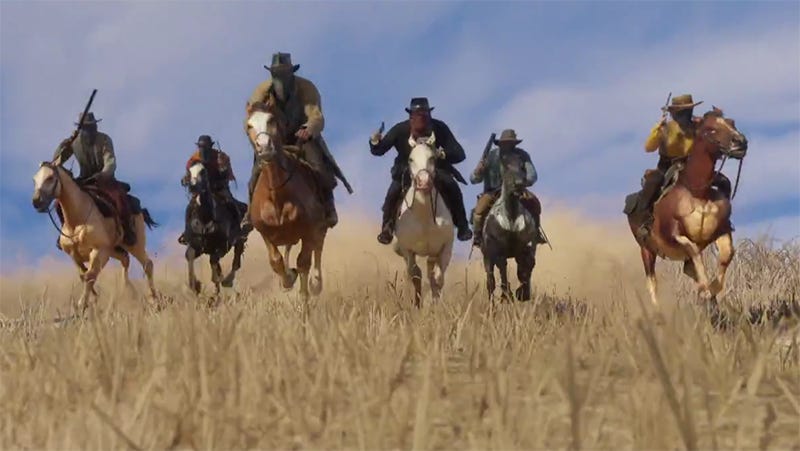 As promised earlier this week, here's the debut trailer for the eagerly anticipated follow-up to Rockstar's Western opus, Red Dead Redemption. It's not much, but it sure is pretty.

All my friend wanted was a simple, get-rid-of-it-on-Craigslist estimate for an original Xbox, two controllers, and about a dozen games. He knew that what he had was too common in its time, too obsolete in the present, to qualify as some latter-day Antiques Roadshow jackpot. Still, I couldn't bring myself to appraise…
Rockstar San Diego's sequel to Red Dead Revolver has been a long time coming, with the original released in 2004 and a current-gen follow-up teased via video at Sony's E3 2005 press conference.
First footage of Rockstar Games follow up to 2004's Red Dead Revolver should be making its way to you no later than tomorrow, in the form of the game's first official trailer.
I've loved Red Dead Revolver like no other console game. It's the only one I have 100 percented and finished on all difficulty levels. And I'm going back to play it after this post.