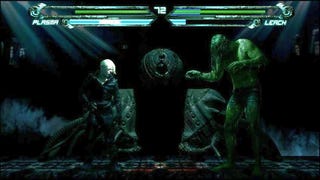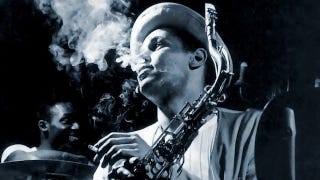 Sorry, music fans—due to me being in Seattle at PAX, there will be no Kotaku Melodic this week. We've been posting a lot of good musical stuff lately, so do go browse the archive and give it a listen.
Sorry guys! Brian's out today, so there'll be no Kotaku East. It'll be back same time tomorrow though!
Just a quick public service announcement to let you know that Total Recall, Kotaku's history feature, is changing timeslots. It'll now appear between 1am and 2am Eastern, Tuesday through Friday.
Due to the influx of things to cover from PAX East, we've had to put Friday's Total Recall on hold for a week. Total Recall will be back on schedule as usual on Monday night with all kinds of cool blasts from video gaming's past.
Because I will be off in Boston for PAX East during tomorrow's edition of Random Encounters—and because it lands smack in the middle of our panel, Take Over Kotaku—there will be no JRPG column this Friday. Sorry! Instead, you'll get to watch the horror hilarity as Kotaku readers take over the website for their own…
Due to local historian Luke Plunkett being away for the rest of the week, drinking himself under a table somewhere in Australia's Snowy Mountains, there will be no Total Recall tonight. It'll return on Friday evening with Kirk Hamilton at the wheel.
Our ace sports reporter Owen Good is without electricity right now thanks to a blizzard at Sportaku HQ in Oregon. Because of that we're canceling today's Sportaku run of sports gaming news and delaying a promised Madden cover contest interview to later this week. Sorry, folks. Blame mother nature.
Irrational Games has been slowly drip-feeding us portions of its behind closed doors, 14-minute-long E3 2011 demonstration of BioShock Infinite, a preview that helped the game secure the Game Critics' "Best of Show" and "Best Action/Adventure Game" awards. Soon, you'll be able to see it in its entirety.