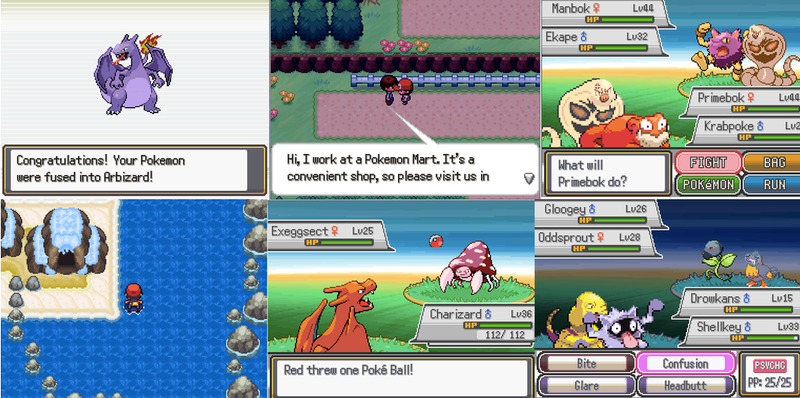 Mashing together unlikely pairings results in hilarious Pokémon—that's exactly why Alex Onsager's fusion website, which lets people create Frankenstein Pokémon with a few easy clicks, blew up the internet a while back. I have a feeling fusions are about to make a comeback in 2015, though—and it's all thanks to a cool…
In case you don't know, Pokémon fusion, or Pokémon splicing, is when you take two Pokémon and smush them together to create a new one. You can do it yourself on a website, but the fusions you get that way may or may not look cool. These fusions, on the other hand, drawn the way they are, definitely look cool.
You can spend a ton of time on Alex Onsager's amusing Pokemon fusion website, trying out as many Frankenstein combinations as you can think of. Or, if you'd like, you can take a look at the work of Redditor B_Stiles, who took the liberty of making every single combination possible for you.