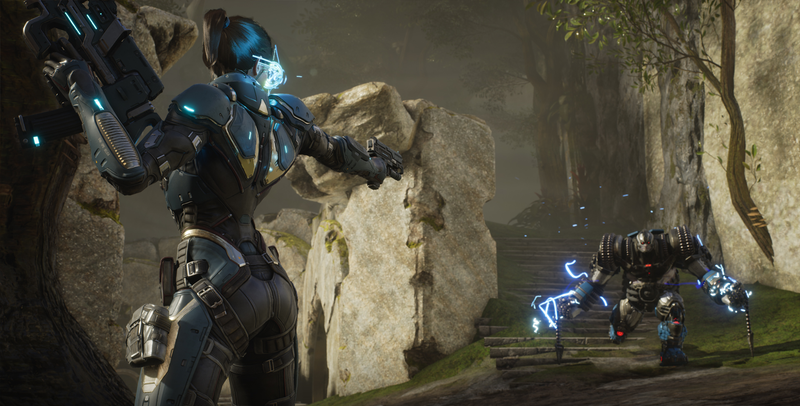 Multiplayer arena game Paragon has been in a weird place since it debuted last year. Harnessing the full power of the Unreal Engine, it looked like an action game, but played like a slow and plodding MOBA. Today's Monolith update speeds things up a great deal.

After months of paid early access and a stint as a PlayStation Plus joint, Epic Games' Paragon launches into open beta today. The shooter-looking MOBA is now free to play for everybody on PlayStation 4 and PC.
Paragon looks like a shooter. The characters, the map, the weapons, all designed by a company known for its shooters. But it's not a shooter, and getting over that fact was my biggest hurdle in beginning to enjoy Epic Games' latest.

PS Experience didn't end with a new God of War, didn't end with some brand-new PS4 exclusive. Nah. It's 2015 and so it ended with the hottest genre going: MOBAs. Specifically, a new one called Paragon coming from Epic Games in 2016 for PS and PS4. You know, Paragon, the game that formerly could have been anything.…
City of Heroes is going to get only its second expansion - and first in four years - with the release of Going Rogue, an update for the game that introduces the world of Praetoria.
City of Heroes players who exploit the new Mission Architect in order to power level their characters will soon find that crime doesn't pay in Paragon City, even if you play a villain.