To be fair, I'm not 100 percent positive that The Fey, joining Epic Games' action MOBA today to battle against laser commandos, bunnies in mech suits, killer robots and mutant beasts, is an actual princess. I am completely positive she seems a little out of place.
Or maybe she's just an important step in establishing a narrative in a game that currently has next to none. A ranged support class, the lithe fairy creature is powered by the world of Agora, where Paragon's MOBA battles take place. Is this what happens when a magical world meets a technological one?
The current lineup of heroes in Paragon's beta is a mixed bag of robotic entities, tech-based combatants, fantasy warriors and beasts. Here's a cross-section of the now 20 heroes in the game.

G/O Media may get a commission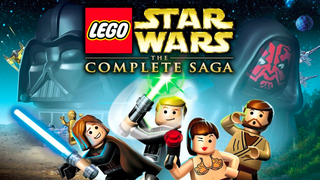 $10 or more
Humble Bundle - Starlight Bundle
We've got a rhino man, a bunny in a mech suit, an alien riding a thing, purple stuff, a tech assassin, Skull-Face McMoonhead, tech soldier and now ooo, Sunny D!
I guess I'm giong to call her Sunny D from here on out.
Sunny D's nature-based powers and fairy theme adds credence to the whole magic vs. tech theory. If it's true, I am going to have to pick a side. Don't make me choose between mech bunny and fairy princess, Epic Games. That's just not fair.
Paragon enters open beta on PC and PS4 on August 16. Dibs on Sunny D.