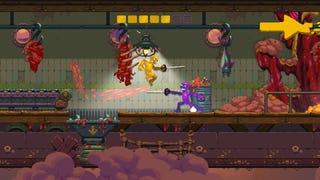 Nidhogg 2 is out August 15. It looks super different from the first, but still pretty cool.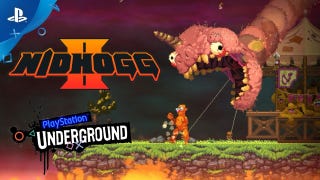 PlayStation just showed some gameplay footage of gross 1v1 fencing game Nidhogg 2. Compared to the original, Nidhogg 2's weapons system is expanded and its simple pixel-art graphics are totally overhauled. It's slated for release this summer.
Indie game favorite Nidhogg will look less abstract in its newly announced 2017 sequel. Developers Messhoff just revealed the game, titled... Nidhogg II, with a trailer and some PR-provided bullet points: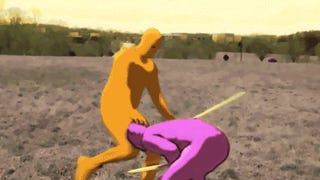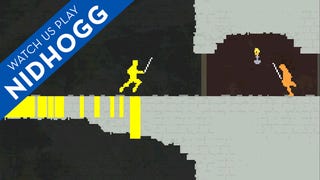 There aren't enough games that involve bloody sword-duels to the death. There are fewer still that suck me in entirely. Nidhogg, out today on Steam, is one of those rare games.
Indie swordfighting game Nidhogg has been doing the rounds since 2011. It was supposed to be released in 2013, but never made it. Not to mind. It's coming out later this month.
What is Nidhogg? It's an orange man vs. a yellow man. It's a fencing football game. It's about dragons and it's the winner of the 2011 Nuovo Award, which means its great at being experimental/artsy/peculiar.