So far the Neptunia franchise has been three mediocore RPGs and a passable IDOLM@STER parody—so my hopes weren't the highest going into its first strategy RPG. But let me tell you, there is a lot to love in Hyper Goddess Faith Noire: Ultra Goddess Black Heart—even with its impressively complicated name.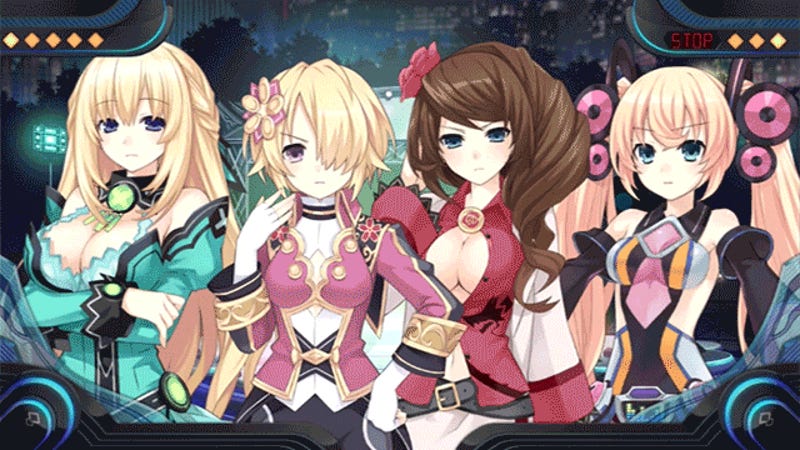 I am no stranger to the Neptunia video game parody franchise with its anthropomorphic personifications of game systems, companies, and series. However, one thing has always freaked me out when playing them: the characters' constantly heaving chests.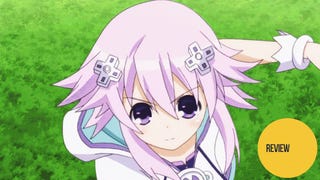 Hyperdimension Neptunia: The Animation, based on the game series of the same name, was not on my list of the five anime you should have been watching this past summer, but it may be the anime of last season that gamers will get the most out of. This is because it is chock full of hilarious, gaming-related humor.
It's looking to be a big summer for game industry parody series Neptunia—despite the worrisome event from a few weeks back. Not only is it getting its own anime and a remake of the original game on the Vita, but it also recently got a new spin-off game: God Dimension Idol Neptunia PP.
This year at the Tokyo Game Show, Kotaku had the pleasure of sitting down with Mizuno Naoko, the creator of Hyperdimension Neptunia (and both of its sequels), to talk about the past, present, and future of the series. As we sat 47 floors above the game show proper, she told me about the origins of Neptunia.