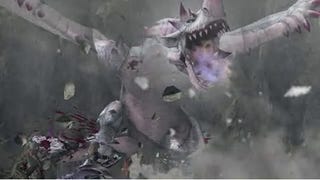 China might already have its own version of Monster Hunter. That isn't stopping Capcom from moving forward with launching MonHun in China.
Capcom's action role-playing game Monster Hunter Frontier features plenty of opportunities for players to catch monsters and...take upskirt photos of female characters. Capcom's latest title, Lost Planet 2, features...
Joining THE iDOLM@STER credit card is this: a Japanese Monster Hunter branded credit card.
What do Japan, South Korea, Hong Kong, Macau and Taiwan have in common? They all are regions where action RPG Monster Hunter Frontier has been released on PC. What do North America and Europe have in common?
Monster Hunter Frontier, a 2007 PC game, is old. Old as the hills. But Monster Hunter Frontier on Xbox 360 is new, and so is this trailer.
A recent issue of Fontier Tsushin, the official Monster Hunter Frontier magazine from Famitsu publisher Enterbrain, has some helpful advice.