Fighting in hockey is awesome. It's more than tolerated - the NHL has no problem with fighting on the ice, nor in the video games it licenses. Know what makes a hockey fight more awesome? Punch-Out!! music.
I'm not sure why I chortled at this. Maybe it's because I know that lightning-flash punch is coming. Maybe it's because anything is funnier with a censored bleep in it.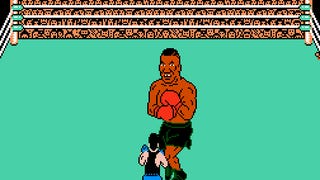 Is there some special video game issue of The Onion currently in print? Because not only did the humor publication skewer game violence this week, it also poked at Super Mario Bros. and, now, Punch-Out!!.