Can we just get a Power Rangers Musou already and stop releasing nonsense like Mighty Morphin Power Rangers Mega Battle?
If you look at the picture above, you probably think of the Mighty Morphin' Power Rangers, costumed heroes who have been kicking their way across TV in different incarnations for nearly 20 years—but you'd be wrong. These are actually the Zyurangers, the stars of a Japanese TV series that inadvertently spawned a global…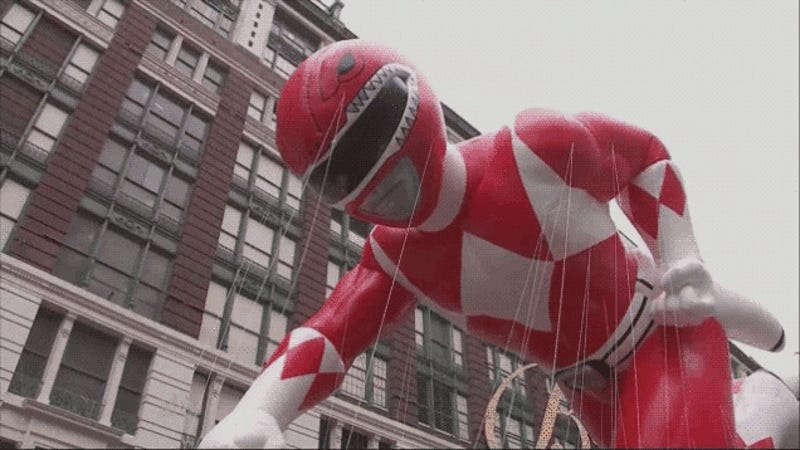 This year's Macy's Thanksgiving Day Parade not only saw Eruptor from Skylanders floating down the street, but also the Red Power Ranger.
Sure, the Mighty Morphin' Power Rangers have saved countless cities from countless huge, hilarious monsters. But how do they fare without their Megazord, when they're reduced to mere tourists? This goofy video from BaderTV takes a look, in honor of Power Rangers' 20th anniversary.