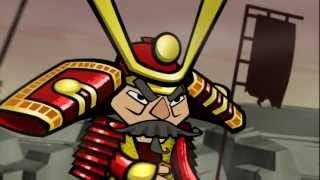 If you've got a device with a Microsoft logo on it, you'll be able to play 17-Bit's action/strategy title, Skulls of the Shogun. The long-brewing game—playable on Xbox 360, PC, Surface and Windows Phone, complete with asynchronous turns—will be out at the end of the month. Come for the great music and fun character…
It was only recently that I learned how cool it can be to have a game work on multiple platforms. Playing Metal Gear HD Collection on both Vita and PS3 is remarkably cool, and points to a future where we can fit games more easily into our everyday lives.
They weren't exactly impressive, but the Microsoft Surface tables set up at CES did have games running on them. Too bad they all seemed like the sort you'd find on an iPhone and not a $10,000 interactive computer thingie.