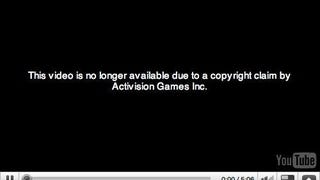 Remember the video of Kurt Cobain singing Bon Jovi's hits, and shrieking "yeah, boyeee!" in "Bring the Noize?" The compilation that hung the game with its own rope for its treatment of Cobain is gone from YouTube, on Activision's demand.
Creeped out by Kurt Cobain's appearance in Guitar Hero 5? Upset, even? You weren't the only one. Courtney Love, Cobain's widow, is furious, and is satisfying her fury by threatening Activision with legal action.
If you found the original video of Nirvana frontman Kurt Cobain reanimated for Guitar Hero 5 uncomfortable to watch, seeing his polygonal ghost prance about and sing the songs of Bush and Megadeth may simply be too much.