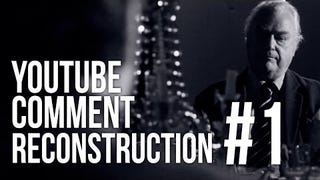 You gotta love dramatic readings—they make even awful YouTube comments not just bearable, but downright hilarious.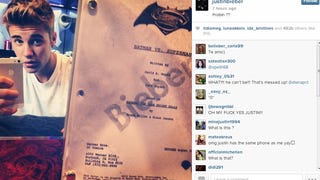 As our lovely reader Nerdgazm pointed out to us, pop star Justin Bieber Instagrammed something most unsettling today: a script that suggests he may be auditioning for the role of Robin in Zack Snyder's upcoming Batman vs Superman movie.
Some people might blame the fungus zombies for destroying society in The Last of Us. But based on this Uncharted easter egg video by mynameisfeli, I'd say we should blame the collapse of society on Justin Bieber instead.
I'm not sure why such a thing as this exists, but it does. Justin Bieber—yes, that Justin Bieber, beloved of 5th-grade girls nationwide—is a playable character in NBA 2K13. YouTube user DallasCowboys94Ware has done the world the favor of putting together this saga of Bieber's trials and tribulations on the court,…
We now know how to make a Justin Bieber song sound good: slow it down 800%. But what happens when Portal's Still Alive, that great video game song from Jonathan Coulton, gets the same treatment? Listen.