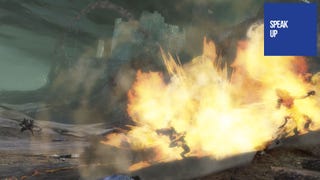 Today's Speak Up on Kotaku doles out equal parts PC love and PC hate, as Mr. Gilder attempts to install and launch Guild Wars 2.It's Gilder Wars!
When the next major update for Trion World's massively-multiplayer online game Rift hits this summer, players and whole guilds will earn unlimited free weekly server transfers, taking all stats, items, currencies, and achievements with them.
The latest Guild Wars 2 class in the spotlight is the warrior, a master of weapons powered by adrenalin and suited for any situation, thanks to the game's newly-revealed traits system.
Dungeon and Dragons Online's next update,Update 5: Rise of the Guilds, amplifies the guild experience for players by adding such elements as Guild Levels and Special Guild Trophies, even enticing players with an airship as a possible guild headquarters. The update also adds a Carnival of Shadow adventure pack which…