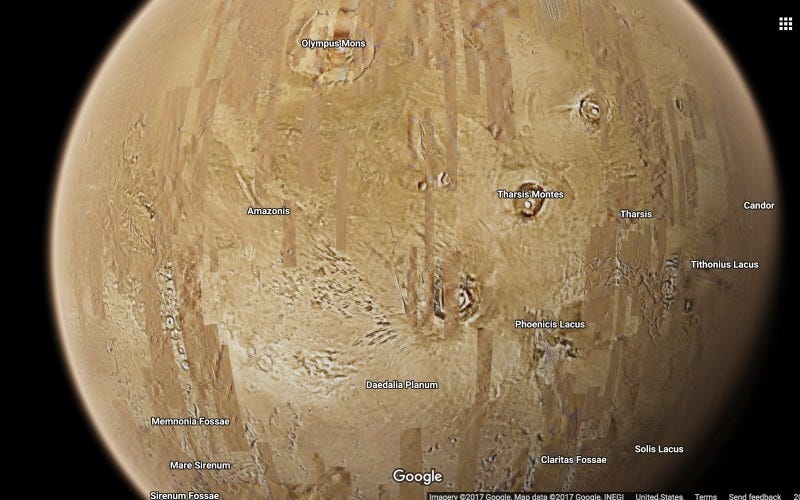 I'm in the back of a Gregory's Coffee in New York's midtown across from Dronpes and flanked by Moots7, who are careful to tell me as little about themselves as possible. From what I can gather Moots works in finance and comes from rural Colorado, while Dronpes is a developer at a tech company, hard-working with a…
Well, this is a nice surprise. Remember that time Google filled their Maps app with Pokémon for April Fools day? It looks like some of the people that caught every one of them are in for a treat.
Today as part of an April Fool's prank, Google updated Google Maps for iOS and Android to include Pokémon. Let's try to find all of them!
Finding something glitchy and weird on Google Maps and Google Street View is always exciting. It feels like finding the needle in a haystack, even if it's just a malformed panorama photo. Artist Emilio Vavarella decided to collect the best ones into a gallery, to reflect the relationship between humans and…
Capital Wasteland/A survivalist nightmare/Google Maps can help. This haiku brought to you in honour of the heroic efforts going on over at Planet Fallout, where a bright Paradigm Of Humanity has made a Google Maps mashup that is building into a handy guide to the post-apocalyptic landscape with the help of…
Want to go to Akihabara and bask in the glory of millions of tons of video games, capsule toys, manga and electronics? Probably not if you're paying for the plane ticket over there. Fortunately, with the awesome power of Google Maps and Street View, you can scoot around Akiba virtually, checking out all the good game…