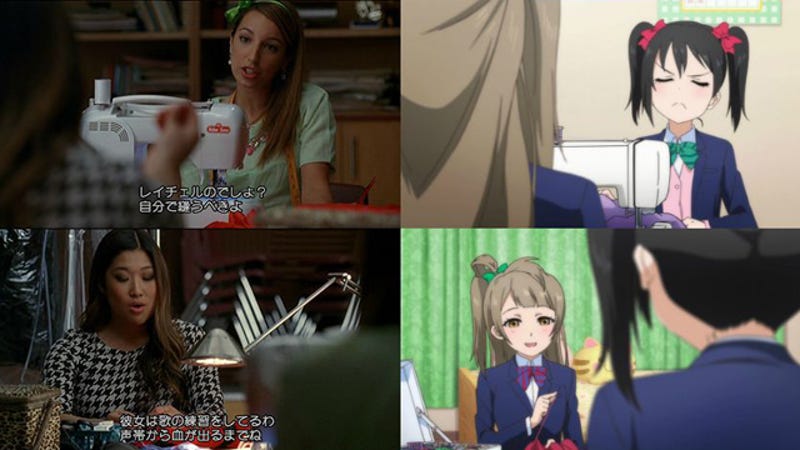 Or is an homage? Or just a kwinky-dink? Whatever this scene from popular anime Love Live is, it sure resembles an episode of Glee.
Unable to get any satisfaction from Glee, 20th Century Fox Television, or its lawyers, Jonathan Coulton has put his version of of Sir Mix-a-Lot's "Baby Got Back" on iTunes, called it "my cover of Glee's cover of my cover," and will give proceeds from its sale through February to charity.
Last week, a recording surfaced of the cast of Glee performing a slowed-down arrangement of Sir Mix-A-Lot's 90s classic "Baby Got Back." As it turned out, their arrangement of the tune had more than a liiiittle bit in common with an earlier arrangement by well-known geeky songwriter Jonathan Coulton. In fact, the …
Glee made its name on enthusiastic unoriginality. The hit TV show, in which high school teens sing syrupy-sweet covers of famous pop tunes, has never really relied on new musical material. But the cover arrangements on the show are often very original—smart, interesting reharmonizations and mash-ups that often make…
John Burroughs High School choir showed up at Konami's booth this week to play a little Glee and by play I mean, blow the crowd away with their vocals.