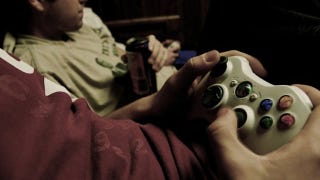 Is gaming addiction a real psychological affliction that should be recognized by the American Psychiatric Association? According to some studies as many as ten percent of all gamers could be considered gaming addicts. A new study from Texas A&M's Christopher J. Ferguson explains how those studies are doing it wrong.
Early this morning we reported on a new study that claims one in ten children are engaged in pathological gaming, prone to serious mental health issues. How does CNN handle the study?
We know all about people who sit at home, hooked on a game they don't want to stop playing. We know some of these folks well. But what if the game you're hooked on can travel with you?
I guess even celebrities can be broken up with over video games. The Telegraph reports that British tennis star Andy Murray got the boot from his old lady over "seven hours a day" PlayStation 3 binges.