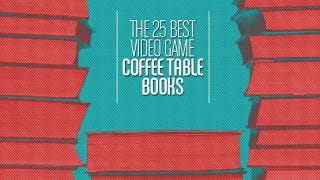 A Slow Year, the anthology of "video game poems" Dr. Ian Bogost wrote for the Atari 2600, has published a special edition befitting a work of art. The box is hand-crafted and bound in red leather, with foil-stamped gold lettering. The set sells for $500 and only 20 are available, but admiring it is free.
While the argument over video games as art rages on, there can be no denying that games have influenced art, as evidenced by the WoW: Emergent Media Phenomenon at the Laguna Art Museum in California.
Compared to a lot of esoteric ruminations on game design, Ernest Adams' little essay on 'the dao of game design' is remarkably grounded and to the point. The question of how to make a game that players — not just the designer — would want to play is an obvious one; perhaps more obvious is the fact that a designer…
There are really two faces to E3. One of them is that of a business summit, intended to connect the video game industry with the press as a way of showing their wares to the public. The other looks at game developers as artists, presenting the fruit of their ideas and labors often for the first time.