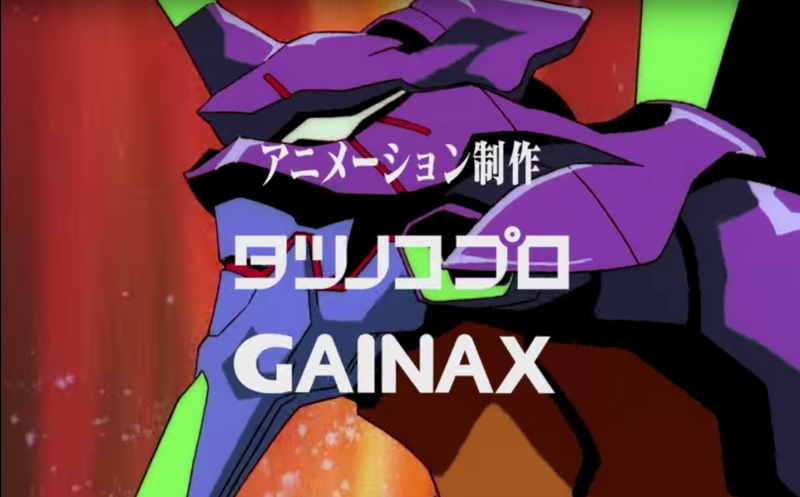 Last year, Hideaki Anno's Studio Khara sued Gainax of Evangelion fame for unpaid royalities. A Tokyo District court has ruled in Anno's favor, with a judge ordering Gainax to pay the full 100 million yen (around US$900,000).

In the wake of the Studio Khara lawsuit, Gainax issued an apology for causing concern and states it will focus on producing anime and returning to its glory days. Gainax also says it's currently reorganizing. 
Original Gainax team member Takeshi Honda told UK Anime Network that they are currently working hard on the fourth Evangelion film. "Please continue to be patient, because it's going to be the last episode." [Via Gwyn]
The third Evangelion movie, Evangelion: 3.33 YOU CAN (NOT) REDO, was released on Blu-ray and DVD in Japan yesterday (along with promotional cheeseburgers). It's been 5 months since the movie hit theaters, so what's been changed between the original 3.0 and the current 3.33?
For those of you who saw the first 6 minutes and 38 seconds of the new Evangelion movie, you were treated to scenes of a space battle involving giant biological humanoid… things (the creators at Gainax have emphatically stated that Evas are NOT robots or mechs and should not be called as such). The whole spectacle…
Last week, Victoria's Secret held a big fashion show in New York City with a bevy of models and Justin Bieber. There was the typical parade of silk and lace. And then, there was something unexpected: model Jourdan Dunn strutted down the catwalk in bodysuit, straight out of Japanese anime Neon Genesis Evangelion.