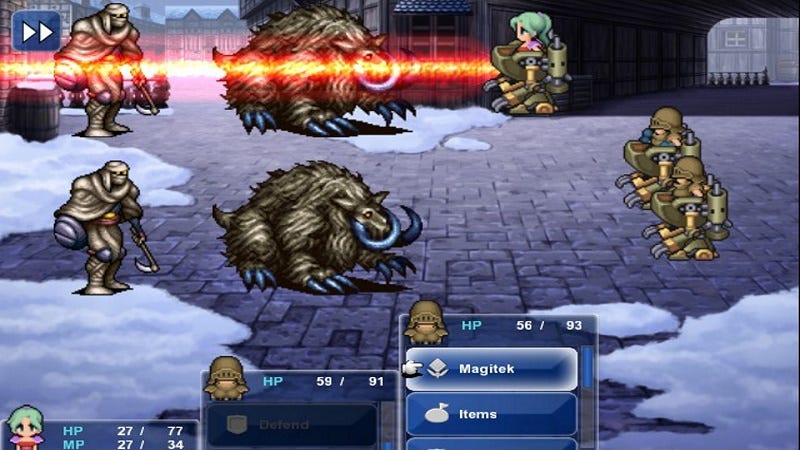 When Square Enix brought Final Fantasy VI to PC last week, they brought with it a graphical overhaul that most fans can't stand, complete with washed-out sprites and inconsistent tiling. It's a bummer, to say the least.
The Android version of Final Fantasy VI isn't just ugly—it's got a massive, game-breaking glitch, too.
In today's special later-than-normal, screw the top-right box edition of Speak Up on Kotaku, commenter Slagathorian shares some truly spectacular wooden creations that the editor is pretty sure he'd make a killing selling on Etsy.