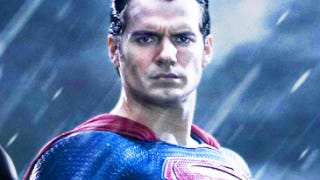 In 2008, Star Wars: Rogue Squadron developer Factor 5 teamed with up-and-coming publisher Brash Entertainment to create an ambitious open-world game based on DC Comics' Man of Steel. By May of 2009 Factor 5 was no more. Thanks, Superman.
Former employees of the recently shuttered Factor 5 studio in California are taking the company to court, claiming that it fraudulently transferred assets, including source code for the next Rogue Squadron title.
The closing of Factor 5 today is sure to affect many developers and gamers. With the studio shuttered, I'd like to share my experiences with it as a gamer and reporter.
Lair and Rogue Squadron developer Factor 5 was hard at work on a Superman video game before it contracted a near-fatal case of Brash Entertainment Publishing Agreement Syndrome. This is what that game looked like.
Earlier we posted rumors that Factor 5 laid off half its staff. Now comes word the whole studio just closed. I guess everyone's answer to the economy is just to give up.
Lair developer Factor 5 was hit with layoffs today, cutting its staff in half after letting go a reported thirty-seven employees. Edge cites a "well placed source" who confirms the developer's recently publicized money woes.
Earlier this week we heard rumblings that movie-game publisher Brash Entertainment was hit with massive lay-offs and struggling to stay afloat. Citing tough economic times, Brash confirmed to Kotaku that they have indeed instituted a "cost reduction plan" but say they're not going under. More than 20 people have been…
Gaming site Kombo got themselves a nice exclusive today in the form of purported concept art from Factor 5, artwork that was reportedly used in a pitch to Nintendo for a potential Kid Icarus game for the Wii. According to Kombo, the Lair and Rogue Squadron developer is actively pursuing a Wii entry in the series—a…