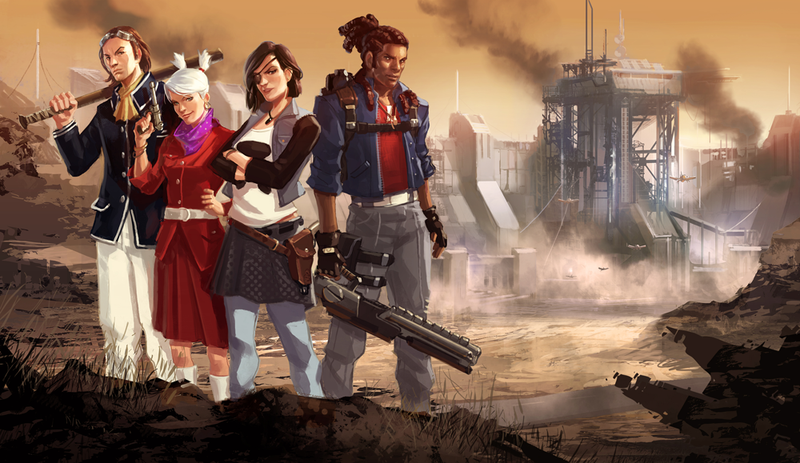 Game developer Shane Neville is no stranger to crunch. He claims that while he was at Electronic Arts in the late '90s, he once worked nearly four months without a day off, averaging 90 to 110 hours per week making Need For Speed: Porsche Unleashed. Eventually, after seeing the toll it took on him, he swore off…
Crunch is one of the gaming industry's biggest issues. Devs work countless extra hours to get games out the door, wringing themselves dry of blood, sweat, and tears for weeks or months at a time. It destroys people. Development studio Neocore was reminded of this when it announced earlier this week what it planned to…
There's been a lot of talk in recent weeks about fairness and transparency in the video game industry. On Kotaku Splitscreen, we speak with a studio head who takes things to the extreme, paying every employee the same exact wage.

Reports in three separate French outlets depict a pattern of inappropriate behavior, sexist and homophobic jokes, and an overall toxic environment at Quantic Dream, something the video game studio's executives strongly deny.

There's an article in the New York Times today about crunch in the video game industry and how it destroys people's lives. The writer seems like a real jerk, but the op-ed is worth reading.
This weekend on Venturebeat, game industry veteran Alex St. John published a hot new contender for worst article of the decade, arguing that today's game developers should stop whining about nonsensical ideas like, oh, "fair wages."

After a couple of weeks of silence, we're finally hearing from people who worked at Crytek, the game development studio where more than 11,500 dinners were proudly served to "crunching" developers. Two people on the game are saying that Crytek is a pretty good place to work, despite a recent controversial Tweet about…
Obvious sentence of the day: It takes atomic tons of effort and man (or woman)-hours to build a game. The game industry may have a bit of a checkered history with the "QoL" or "Quality of Life" issue, but since the infamous ea_spouse dished on her husband's seemingly-endless eighty-five hour work weeks in 2004, the…