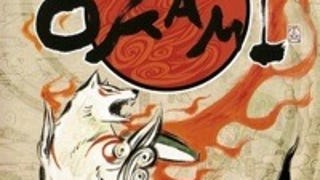 Hideki Kamiya, designer of Bayonetta, created Okami back when he worked at Capcom's Clover. In the recent issue of Famitsu (translated by 1Up), Kamiya looks back at making Okami.
Binary Tweed Launches Politically-Charged Clover Independent developer Binary Tweed has finally released the politically-pointed watercolor platforming adventure Clover via the Xbox Live Community Games Program.
Capcom's Jun Takeuchi spoke today about the "rise" of Western gaming. But former Capcom man Atsushi Inaba, well, he goes a little further, saying that, overall, "Western developers are superior to those in Japan".
Despite being one of the best damn games we've ever played, Okami bombed (at the register, relative to its quality) on the PS2. Bombed on the Wii, too. So maybe, uh, third time's a charm? Let's hope so (because this isn't official confirmation)! A listing for a Greatest Hits version of the game - on PS2 - has turned…
In July 2007, fresh from beating the game, I ordered the Japanese-language edition of the Okami art book. Weeks went by. Then months. No art book. I totally forgot about the thing. Then today, June 24, 2008...success! The book finally turns up (albeit the English-language edition). Was it worth the wait? Was it ever.…
Kieron Gillen has a nice meditation on difficulty and games over at the Escapist: where do you find it these days? Gillen opines that real difficulty, something "balanced expertly on the precipice between hard and unfair" (like his example of God Hand), is increasingly pushed towards the edges. As the rules of the…