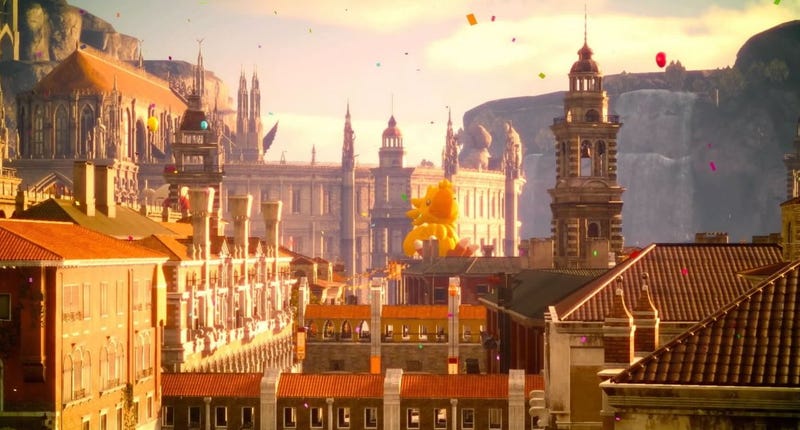 The most recent Final Fantasy XV update gave us a new camera mode that allows players to take their own pictures. Although Prompto is the best boy and a great photographer, you now won't have to rely on him for getting all the photos you need. Here's a few tips on how it works.
Properly rendering breasts for a video game is a difficult task, but then so is simply drawing them. Luckily, as this short from animator Dylan Simpson demonstrates, an easily accessible reference point is just a click away.
D3 Publisher hasn't always been the most subtle developer with games like the Dream Club series and Metal Gear Panty-er I mean Summer-Colored High School. Their new upcoming game for the PS Vita, Omega Labyrinth carries on the D3 Publisher traditional unhindged libido wackiness with an unhealthy obsession with boobs.
"Because, Boobs," a short cartoon from artist Nate Ziller, is mostly just for laughs, but it also makes an emphatic point.
Soul Calibur boss Daishi Odashima gives us a peek at the exacting measurements governing the chest sizes of the game's femme fatales, as seen on Twitter.
I dunno, they're both kinda smooshy? They also form the title of a video game burlesque show running this weekend and the next two in Chicago. Can we officially call this a fad? Tickets here. Seen via Reddit.
It's that time of the year again, the season when video game marketing departments ask the art staff to whip up a naked version — as if someone on staff didn't have one squirreled away — of the heroine or sidekick appearing in their latest non-triple-A game and send it to Playboy magazine. The men's mag has shipped…
As if Age of Conan subscribers didn't have enough to complain about already, now Funcom goes and forces involuntary plastic surgery on them. In a perfect, happy world, no one would have been paying enough attention to their character's animated breasts to notice, but when certain players logged in after the latest…