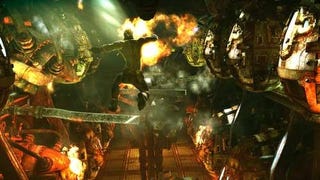 Enslaved has Hollywood talent like actress Lindsay Shaw. The game was written by Alex Garland of 28 Days Later and The Beach fame. And its developers originally pitched Enslaved as a feature film.
This past April, film critic Roger Ebert wrote a post called "Video games can never be art" that carried dogmatic statements like this:
Alex Garland made a name for himself as the writer of the novel The Beach. Then he wrote the script for horror flick 28 Days Later and the one for sci-fi film Sunshine. Now?