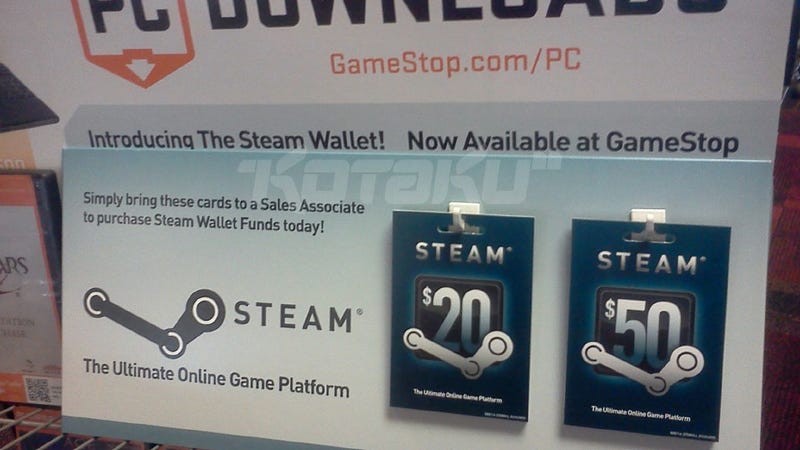 The pictures looked good, but we couldn't get confirmation back when Luke broke the news a week ago that GameStop would begin selling Steam cash vouchers. Well, a second tipster's sent us another couple of pictures of the cards and their display, basically confirming that the games retailer will start selling them.
Though the picture above appears to be of a display currently out on the floor, I called a few GameStops, asked if they were selling Steam cards, and was told no. So I wouldn't take this as news they are on sale right now. Our tipster did not supply the location of this photo.
The original rumor said they'll go on sale Tuesday (May 15).
Steam cards, in addition to being a gift certificate of sorts, are also a way for kids to buy up games without using Mom or Dad's credit card. When first reported, the arrangement was said to be "kind of a sensitive issue" between Valve and GameStop, the leading brands in digital distribution and physical retail sales in North America, respectively.
UPDATE - Readers are letting us know some stores, like the GameStop in Batavia, New York, have already begun selling the cards.