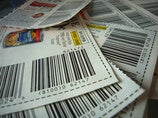 For the thrifty amongst you there are some offers out there that can give you your gaming fix and leave some long green in your pocket - maybe even put some there.
• Steam has a 30 percent off sale on all Rockstar titles, lasting until the end of the day. That's every Rockstar title offered by Steam, so, GTAIV? Bully? Manhunt? Yes, yes and yes.
• If you're in the market for an Xbox 360, Amazon will give you a $60 gift card if you buy an Elite 120GB Holiday Bundle.
• And if you want to buy or need to renew an Xbox Live Gold membership, you can snake 13 months of that for $29.99 thanks to Best Buy. Note, this is sold out online, but it's been mentioned in print circulars, so you can walk in and buy an activation card at that price.
Thanks to all who sent in the value-huntin' tips.