Last week we mentioned that Sunday Comics would be getting a redesign in the coming weeks. We're going to bring some new strips to the feature. But first, we want to hear which of the old ones are worth saving.
Here it is: The Incumbent portion of Kotaku's Sunday Comics Deathmatch. Tell us, if you were editing this feature, which ones you'd keep. Everyone's up for re-election, except for two, which we have removed from consideration in the redesign for these reasons:
• Ctrl-Alt-Del. Its "Sillies" has not updated in a month. The main CAD comic is often continuity based, which doesn't lend itself to a one comic per week publication schedule.
• Digital Unrest. It is being dropped for infrequent updates.
Below you will see galleries of three recent strips for each webcomic. After the galleries, you will see a ballot. Check the names of the webcomics you think should stay in Kotaku's Sunday Comics. You may vote for as many as you like. Voting for these features will end Oct. 30, 2010 at 4 p.m. U.S. Mountain Time. By all means, bring your friends, family and domesticated pets to vote on this, via Facebook or Twitter. We really want to see a strong voter turnout here.
G/O Media may get a commission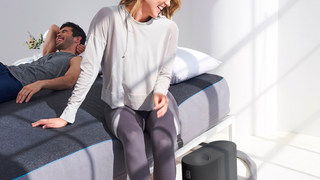 Eight Sleep Pod Cover
Inclusion in the Sunday Comics remake will depend on more than just voting. For any new comics, we must get the creators' permission to republish their strips (we'll be contacting the new winners after voting ends). We've also yet to establish the final feature count. We're going to look at how many strips generate an enthusiastic response, and we reserve the right to exercise final editorial judgment. But rest assured, readership voting will weigh heavily in our decision.
Thanks for your well considered feedback. Now get voting!
[gallery 5669980]
[gallery 5669986]