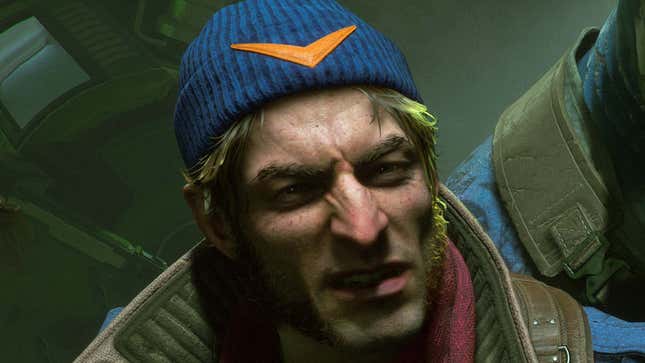 Today, during Sony's first State of Play broadcast of 2023, we got a big ol' look at the upcoming online third-person DC Comics shooter Suicide Squad: Kill The Justice League. It looked…fine. But a newly posted FAQ on the official game's website has confirmed that you'll have to be online at all times to play the game, even when playing solo. But hey, at least there's crossplay, too.

Diablo IV Druids, Do This ASAP To Unlock Some Powerful New Abilities
In the upcoming Suicide Squad game, evil DC villain Brainiac has taken over the world and Amanda Waller has recruited the Suicide Squad—Harley Quinn, Deadshot, King Shark, and Captain Boomerang—to help her save the world from corrupted superheroes before it's too late. If you want to learn more about how the game plays and how big it will be, you can check out the new gameplay trailer and behind-the-scenes video. But not included in those flashy videos is the fact that, even if you play solo, you'll have to have an always-online internet connection to play Suicide Squad

Buried deep within a FAQ on the game's site is this question and answer:

Is an internet connection required to play Suicide Squad: Kill The Justice League?

Yes, an internet connection is required to play Suicide Squad: Kill the Justice League solo or via online co-op.
This is, of course, pretty shitty! It's one thing to require an online connection to play online, and I don't think anybody has a problem with that. Likewise, I don't mind if games connect to the internet to get updates or add new events, etc. However, completely locking the game behind the requirement of an always-online connection is bad. Not only does this mean some people with lousy internet providers or no internet at all won't be able to play it, but also that it's very likely that if (or, let's be real here, when) WB Games and Rocksteady decide to move on or shut it down, the entire game will go bye-bye. This is terrible for game preservation and also sucks if you spent money on it and it becomes unplayable. (Also, this isn't the first time WB Games has included an "Always Online" requirement…)

Kotaku has reached out to WB Games about the "always online" requirement.
From today's trailers and videos, it became clear that—with its battle pass, gear score, loot, and heavy online focus—Suicide Squad isn't the game many Rocksteady or Batman fans wanted. Instead, it appears that WB Games is trying to make another Destiny-like experience that will keep players playing for years and years.
Read More: 15 Minutes of Suicide Squad Footage Just Dropped
And that FAQ also confirms that while Suicide Squad won't have loot boxes, it will have "cosmetic items available for optional in-game purchase." So while people play this game forever, they can spend a ton of money on it, too.

It's not all bad news. The FAQ also confirms the game will support crossplay and will target 60fps on console and PC. It will also launch on Steam and the Epic Store. That's all nice. But it sucks to know that if my internet goes down, I'll be unable to play Suicide Squad at any framerate on any platform.