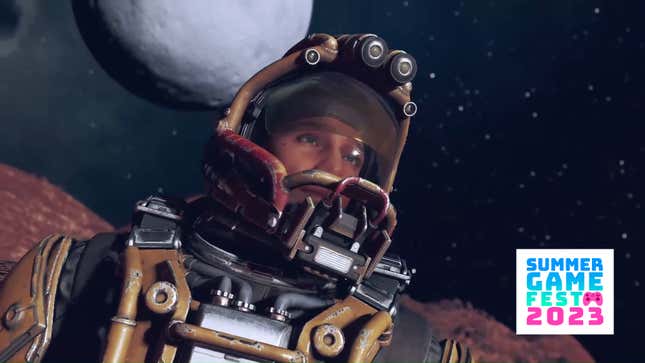 As has started becoming the norm for a lot of companies, Bethesda gave players a chance to get early access to Starfield by purchasing one of its more expensive editions. This includes the Constellation Edition, which will let you play Bethesda's sci-fi RPG five days before it launches on September 6.

Why The Hot New Redfall Gameplay Trailer Left Us Feeling Cold
The bundle includes a steelbook case, a replica of the in-game Chronomark Watch, a big case for it, a patch, as well as the game's first story expansion called Shattered Space. That also includes some other digital goodies like a new skin pack, the soundtrack, and a digital art book, all on top of a digital code for the game. Because who among us doesn't love to spend a bunch of money to get a steelbook just to not have the disc inside, am I right?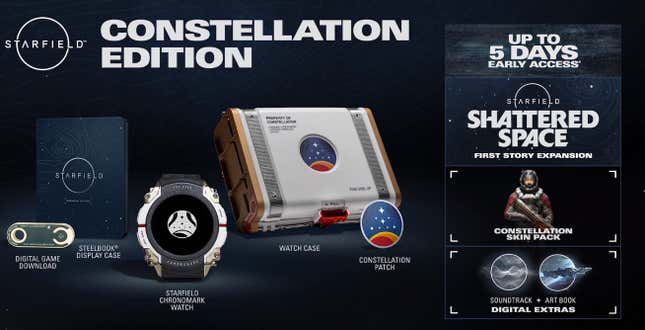 The system's just gone up for preorder. A $300 price tag leaked last week, and a listing on retailer GameStop's website now confirms it. If you're a Bethesda fan, you might think that's worth it, but maybe it's just me getting older that makes a $300 collector's edition feel like such an astronomical purchase, especially on a new IP you don't know if you're even gonna like yet. But if you want to play the game early, that is one perk of the package.
For more on Starfield, check out Kotaku's recap of the game's Summer Game Fest presentation.
Update 06/11/2023 4:48 p.m. ET: Added confirmation of price.
---
Kotaku is covering everything Summer Game Fest, from the main show on Thursday to other events happening throughout the next week. Whether you're into larger-than-life triple-A games or intimate, offbeat indies, you can keep up with all things SGF here.