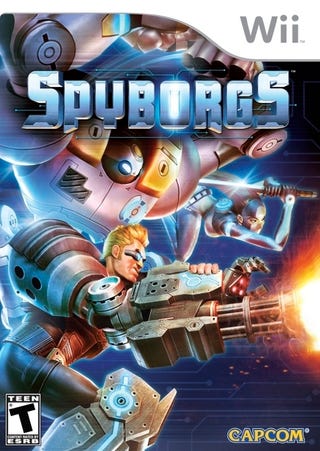 Capcom just announced a drop date in North America for Spyborgs, its Wii-exclusive co-op brawler, and it is Sept. 29. It'll set you back $49.99, of course.
You may recall Spyborgs went off to a less-than-whelming reception in 2008, and Capcom took the shoulder-shrugs to heart. The game you'll get is less of an homage to Saturday morning cartoons, and more of an action-packed super-team throwdown.
The game is developed by Bionic Games, and ESRB rates it a T.