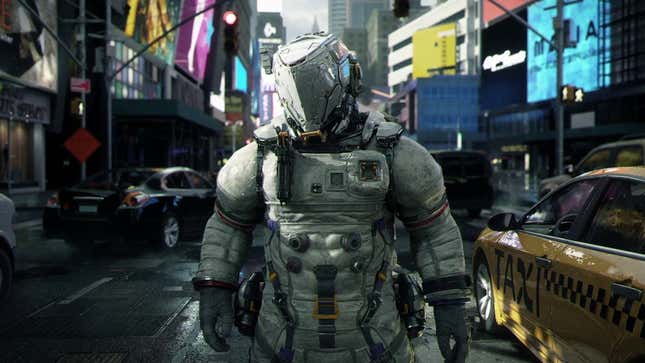 Sony uploaded a video earlier this week that included some new release date info about some upcoming games buried in some fine print text. Now, a part of that video was uploaded to YouTube today but with all that info removed.

The Week In Games: What's Releasing Beyond Diablo IV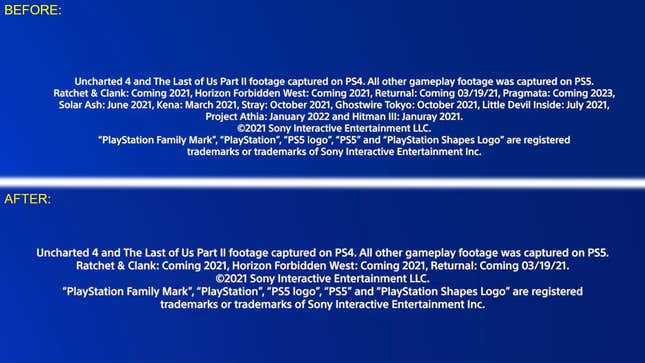 The original and full video of a showcase for the 2021 Consumer Electronics Show was uploaded on Monday, January 11. In that video, at the end of a segment about PlayStation, some fine print text appeared briefly, including new release date info about upcoming games like a delay for Capcom's Pragmata and the first release window for the upcoming PS5 exclusive Project Athia.

At the time, it seemed like a strange way to announce important information and the original text even included a typo, misspelling January. With the fine print text now removed, it seems this was a mistake, which makes more sense than Sony announcing big news like this at the end of a CES segment via some blink-and-you'll-miss-it text.

Related Stories