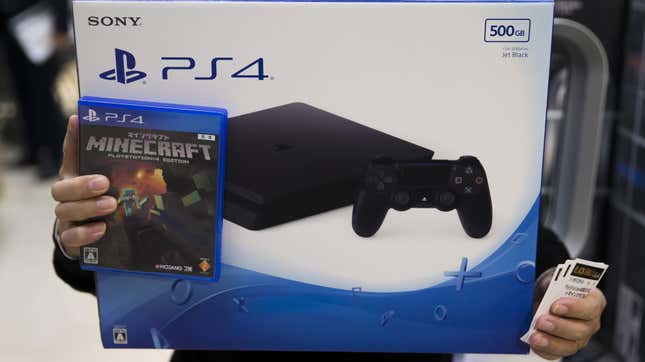 The official PlayStation UK Twitter account has decreed it's "OK to throw away the cardboard box your PlayStation came in now," but squirrelly fans aren't convinced. What if they might actually one day need the dusty, frayed cardboard their PS4 arrived in 10 years ago?
Hollow Knight: Silksong's New Gameplay Trailer Is Living Rent-Free In Our Brains
What if stockpiled boxes could solve the housing crisis? What if fans encounter a locked door that requires three PlayStation boxes to open it, and behind that door is a never-before-seen copy of an NC-17 Ratchet & Clank spinoff series, Ratchet & Klonopin? They want to know.

But first, they require clarification—are we talking about the PS5 box, here, or the PS4 and PS3 boxes, too?

"Yeah those too," PlayStation said. "Unless you're planning to build a PlayStation themed cardboard fort."
Huh. Good idea. People started posting defiant photos of their lonely boxes, perhaps to get a sense of available raw building material.

"Why is it next to a mop this is upsetting," PlayStation replied to one of those photos.

"What if I need [my box] to stop Metal Gear, PlayStation UK?" one fan wondered.

"Fair," replied PlayStation.
I don't really get it. It seems like everyone has been holding onto their empty boxes except for me. Had I known, I would have tried to get an ant farm going in my Xbox 360 box, or something. The ants would have probably grown to a bionic size by now from all the traces of heavy metal.
But while I don't keep empty boxes and never managed to cultivate a family of ants, I have been holding onto my actual PS5, which PlayStation just announced a few new subscription gaming titles for. PlayStation Plus subscribers will gain access to NBA 2K23, Jurassic World Evolution 2, and indie darling Trek to Yomi beginning June 6.

The NBA 2K23 Devin Booker doesn't look like he'd keep a PlayStation carcass lying around, though. Do you? Have you heard of "recycling"? Make your case for keeping old boxes in the comments.