If you're noticing that your Playstation 4 is a bit sluggish, you're not the only one. Recently, players across social media are reporting increased delays when navigating the Playstation 4's menus.
These Great Fortnite Creative Maps Show Us What's Possible
Players are noticing slowdown on their Playstation 4s. Complaints center around lag on the Playstation 4 when browsing media or simply moving through the home screen. The process seems slower and much choppier. Friends lists, profiles, and trending media have increased load times as well.

Small issues are adding up to make for a clumsy menu experience. Testing on Kotaku's office Playstation 4 showed a few specific areas of trouble. Home screen navigation was responsive until settling on a few sections. Browsing to general tabs like "What's New" lead to sluggish load times and exploring individual game tabs was a challenge. Overview screens and trending media in particular lead to a significant amount of delay. This is what it looked like in action:

G/O Media may get a commission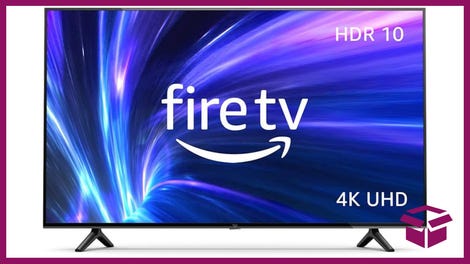 42% Off
Amazon Fire TV 50" 4K Smart TV
It's not great. Menus are taking a pretty long time to show up. The video (by SamuelHS) below shows how quick the menu was during beta testing for last year's UI overhauls. It's much quicker.

Some delay and loading is to be expected when using the Playstation 4 but the current level of lag feels rather pronounced. Sections dedicated to media seem to have the most trouble; players navigating to trending streams or looking to check out Netflix seem to be having the most difficulty.
"This [menu] flow which used to be pretty instant has turned into staring at the loading indicators and watching the delay," a user posted on Reddit in reference to the system's media tab.
"It gets stuttery when it used to be buttery," notorious snack eater Mike Fahey said.
It's not really clear what's causing the slowdown. The last major update for the Playstation 4 came early last December. It, along with two preceding patches before it, were meant to improve systems performance. They don't seem to have given the system the kick in the pants it needs. Kotaku has reached out to Sony for comment.
This isn't exactly the end of the world and most players will be able to soldier on in spite of the lag. Still, it's there and doesn't seem to be getting better. Hopefully, a future update will give the system a digital cup of coffee.